Featuring Katy Batsel and Chris Bagley April 30, 2021 – 7 pm–8 pm. This is a Denver Art Museum online event. It […]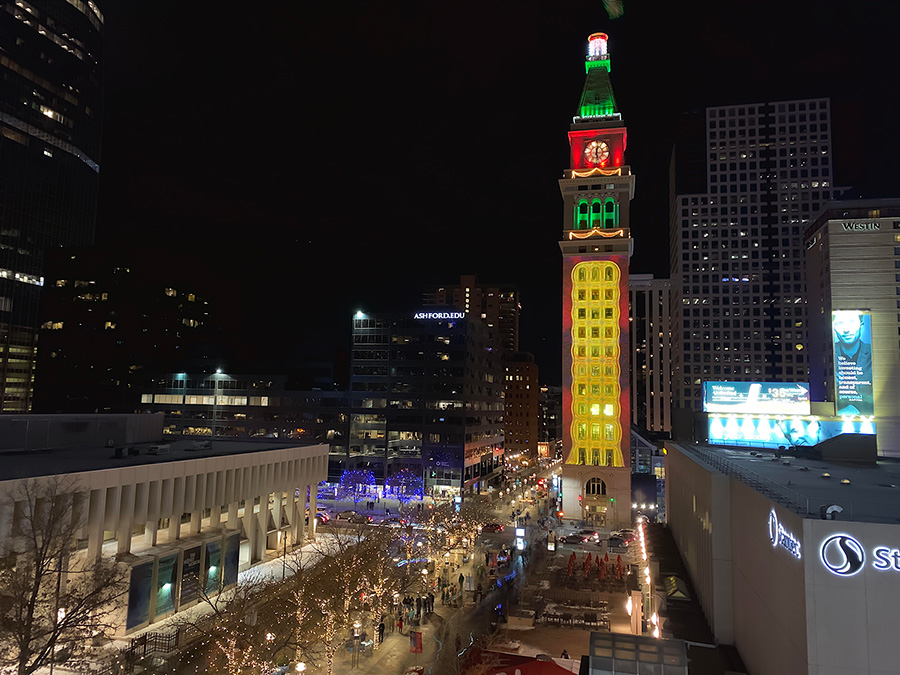 Daniels & Fisher Clock Tower Projection coming March 2020!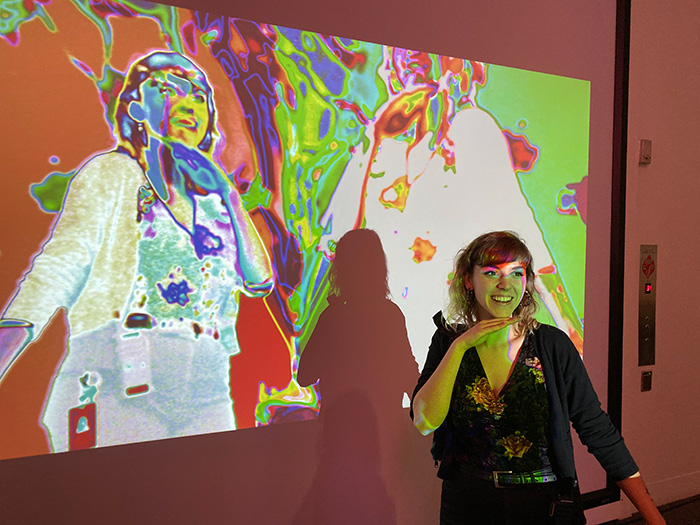 Friday, January 31, 2020 – 6:00pm – 10:00pm at the Denver Art Museum. Join us for the kickoff of Untitled: Creative Fusions with the theme […]
MORE
With an eye on culture's periphery, artist, and filmmaker Chris Bagley melds light and color to produce dreamy op art inspired visual scapes.
Appreciation for "Wesley Willis's Joyrides", a 2008 documentary film about the revered Chicago cult musician and street artist, won co-director Bagley the Chicago International Film Festival's prestigious Gold Hugo. Chris was featured as one of Westword's 100 Colorado Creatives. Bagley's works have been shown on the distinguished walls of the Clyfford Still Museum as well as at Rule Gallery, Pirate: Contemporary Art, The Maven Hotel, Arvada Center, Understudy, Digital Armory, Rhinoceropolis, Museum of Outdoor Arts and the Denver Art Museum.
Bagley's video work includes "Fringe Art of the Front Range" displayed at Denver International Airport, a Colorado Public Television short featuring Denver's roadside attraction restaurant Casa Bonita, and disco ball, refracted, colorful, light-infused music videos for underground rap group, Wheelchair Sport's Camp.
In the art installations "Interactive Infinity Loop", "Moving Mona" and the "World Builder" series, colorful, mirror-image projections and backlit, lenticular prints are a kaleidoscopic impression of reality, bordering on the hallucinogenic.
Chris is a current Redline resident artist.